Supply Acquisition Specialist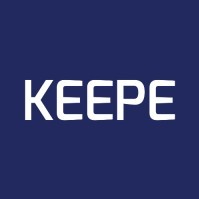 Keepe
Seattle, WA, USA
Posted on Friday, June 30, 2023
The Acquisition Specialist oversees the growth and expansion of Keepe's technician network in our nationwide markets. The Acquisition Specialist will utilize their sales skillset to identify stakeholder pain points and provide unique solutions to businesses looking to leverage technology in the home repair industry.
This role is a great fit for candidates who are interested in learning the full-sales cycle from discovery, to negotiation, to the close. Keepe's HQ is located in the heart of Seattle.
What We Do:
Our vision is to reshape the residential home repair market by developing technology that connects residential enterprise companies with qualified technicians in major metropolitan markets. Our aim is to equip technicians with the resources to expand their business in order to deliver reliable service for the homeowner. We are growing rapidly at a spectacular clip in the heart of Seattle.
This is a great opportunity for you to join us at a critical moment and truly have a tangible impact on the bottom line.
What You'll Do:
Pipeline Creation, Management, and Expansion
Manages the entire sales cycle from prospecting, to building interest, to the onboarding of service providers.
Deploys outbound and inbound strategies to unearth new sales opportunities. This includes iterating the script, sales cadence, email copywriting, and exploring new marketing channels.
Collaborates with the Territory Manager to design and execute a roadmap for the expansion into new markets/trades.
Utilizes our tool library (Pipedrive CRM, G-Suite, Data Studio) to document and drive improvements in the sales process.
Works closely with the Acquisition team to level up through shared insights and proven methodologies.
Service Partner Activation and Success:
Identifies and correctly qualifies for marketplace fit during the initial acquisition conversations.
Collects essential information about the service provider in order to set them up for success on Keepe's platform.
Facilitates the onboarding and expectation setting of new service providers.
Qualifications:
Bachelor's degree in progress or graduated in a relevant field (business/sales/marketing/communication).
Solid communication skills with a passion for sales.
A genuine passion for learning and adapting.
Ability to work quickly and stay organized in a fast-paced environment.
Experience in other internships is a plus.
We are headquartered in the heart of Seattle, offer health, vision, and dental benefits, as well as a parental leave policy and generous vacation time.
Here at Keepe, we embrace diversity, and we are an equal opportunity employer. We do not discriminate on the basis of race, religion, color, national origin, gender, sexual orientation, age, marital status, veteran status, or disability status.