Research Scientist I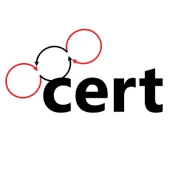 CERT Systems
Toronto, ON, Canada
Posted on Wednesday, May 17, 2023
Who we are…
CERT Systems Inc (CERT) is on a
mission to transform the way the world's most important chemicals are made
. Our breakthrough route to convert captured CO2 into valuable fuels and chemical feedstocks means that we can help the planet avoid over 500 million tonnes of emissions by 2040.
Who YOU are…
You have spent the last few years paying your dues in the research world, and you are ready to finally put those skills to work on practical projects that make a difference. You cannot wait to get hands-on in the lab – using your solid experience with electrolyzers (or at least fuel cells/batteries) to guide your work. A start-up environment is exciting to you because you'll be able to collaborate with others to create and test a tangible product output. You are also mission-driven; you care about climate change, and you want to use your skills to help be part of a global solution.
What you'll do day-to-day
Test in-house and commercial materials using proprietary devices and processes
Develop and optimize membrane electrode assembly designs for CO2 electrolyzers
Perform electrochemical tests, troubleshoot performance, and develop testing plans
Perform electrochemical characterization of various membrane electrode assembly and electrolyzer designs
Develop and perform testing procedures to verify electrolyzer performance
Manage, troubleshoot, and maintain electrolyzer test stands
Analyze and interpret experimental results
Document standard operating procedures
Support meetings with internal/external collaborators as a technical subject matter expert, preparing presentations and reports as required
Your qualifications
Undergraduate or Masters degree in Chemical Engineering, Electrochemical Engineering, Nanotechnology or a related field
1+ years of industry or postgraduate experience in a relevant field; hands-on experience in a research or industrial lab is a must!
Able to work in-person in our Toronto location
CERT strives to be an equitable and inclusive community. We encourage applications from racialized persons / persons of colour, women, Indigenous / Aboriginal People of North America, persons with disabilities, and LGBTQ2S+ persons.