Supply Acquisition and Recruitment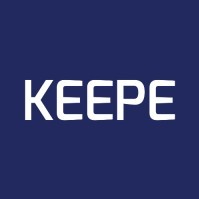 Keepe
Seattle, WA, USA
Posted on Friday, June 30, 2023
Keepe is looking for an enterprising Keeper Recruitment Coordinator to grow it's network of qualified contractors and technicians. You'll have the opportunity to manage a pipeline and optimize the recruitment for a growing marketplace.
What We Do:
Our vision is to reshape the property maintenance marketplace. We focus on scaling the transaction by leveraging technology and processes to squeeze out inefficiencies along the way. In parallel, we deliver superior service to stakeholders in an industry not accustomed to caring. This is a great opportunity for you to join us at a critical moment and truly have a significant impact on the growth of the business.
About the Role:
Our fast-growing marketplace demands the availability and consistent growth of the supply side of our network. Independent contractors, handymen, maintenance technicians, etc. are on the front-lines of our service and our ability to build a robust and professional supply-side in multiple cities will lead our charge in growth.
You will help refine the recruitment process, experiment with additional channels and grow our base of qualified Keepers (technicians).
Responsibilities:
• Communicate the offering of Keepe to contractors and technicians.
• Reach out to lead contacts via text, email and phone.
• Experiment with additional recruitment channels and monitor effectiveness.
• Streamline and help automate potential processes in our recruitment pipeline.
Qualifications:
• Solid communication skills with an interest in recruitment and growth hacking.
• A genuine passion for learning and adapting.
• Scrappy, driven by results and independent.
• 1 to 2+ years experience in other sales/recruitment functions.
Here at Keepe, we value and welcome diversity, and we are an equal opportunity employer. We do not discriminate on the basis of race, religion, color, national origin, gender, sexual orientation, age, marital status, veteran status, or disability status.