Senior Backend Engineer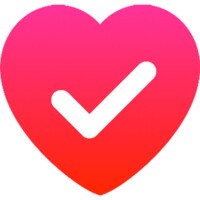 Hypercare
Software Engineering
Toronto, ON, Canada · Remote
Posted on Friday, June 30, 2023
Our mission
To Empower clinicians with the tools to break down barriers to patient-centred care.
Company Information
Hypercare is a health-tech company located in Toronto, Ontario, Canada, that helps clinical teams coordinate patient care seamlessly and effectively. With the fast-paced environment in hospitals, clinicians are bombarded with dozens of pages per hour on the busiest services. Outdated methods of communication tethers clinicians to phones waiting for a page or waiting on hold while trying to get to the right person. Hypercare reclaims this time, allowing clinicians to spend more time at the bedside. Our solution has been adopted by clinical teams in more than 80 healthcare systems in North America from small community teams to entire hospitals with thousands of users. We are backed by incredible venture capitalists such as Wavemaker360 (Healthcare VC in Los Angeles, CA), FootHill Ventures (Los Altos, CA), Ramen Ventures (former Shopify executives), and Tom Williams (one of the most prolific angel investors). We also partnered with the largest telecom in Canada, Rogers telecommunications.
Job Description
Hypercare is looking for a backend engineer who is highly motivated and willing to work alongside frontend and backend engineers, designers, and healthcare professionals in a fast moving, high standard environment. You will have a chance to contribute to a scalable, reliable, and high performance API implemented on a micro-services architecture. You will be reporting to Umar Azhar, CTO.
Core Responsibilities
Add new features and enhance existing code for a production grade API
Design, build, and maintain high performance, reusable, and reliable code
Integrate into EMRs, scheduling tools, on-premise systems, and more
Build redundant and self-healing infrastructure
Improve test and build automation
Work with front end engineers to create appropriate API endpoints
Collaborate with other developers to design and optimize code
Create flowcharts, sequence and state machine diagrams, UML diagrams, etc
Write detailed implementation and research documents
Candidate Qualities
4+ years of experience
Familiarity with Docker
Familiarity with architectural design patterns
Familiarity with RESTful API's
Experience with MySQL and NoSQL databases
Experience using Amazon Web Services (AWS)
Ability to create high performance applications capable of handling high throughput
Identify and correct bottlenecks and bug fixes
Have a strong understanding of code versioning tools
Ability to be self-motivated and self-directed
Strong communication skills
Requirements
Experience with GraphQL (highly preferred)
Experience deploying a Kubernetes cluster
Familiarity with Redis
Familiarity with Azure services and integrations
Goal-oriented mindset and a performance driven attitude
Excellent verbal and written communication skills.
Excellent listening skills.
Strong organization skills.
A team player with the ability to work in a supportive team environment as well as independently.
Benefits
Healthcare and dental benefits
15 days paid vacation per year, accrued annually (we're aware that unlimited PTO causes people not to take full vacation days - we want you to take your full vacation!)
10 days paid sick leave
Participate in fun, team building activities